Sparkling and vivacious, Debra Messing charms as detective Laura Diamond, a believable strong and resilient character who is immensely likeable and relatable. She's smart, savvy, determined and very good at her job, while simultaneously being a somewhat single and necessarily highly unconventional mom to two hellions masquerading as little boys. Hardened criminals pale in contrast to these pint sized terrors! Laura struggles to juggle her children and associated child care drama, her job and a complicated relationship with her ex-husband, played by Josh Lucas, whose baby blues you might recognize from Sweet Home Alabama. The show strikes the perfect balance between the police procedural and the personal lives and relationships of the characters. With slick aerodynamic dialogue, witty banter and deliciously complicated whodunnits for the detectives to unravel, the writing embraces an infectious spirit of joie de vivre. It's wicked fun, perfectly intertwining serious stuff along with the lighthearted shenanigans, making the titular mysteries not just about police cases. While undeniably hilarious, the humor is exquisitely nuanced and along with the character development, stems from a a place of honesty and realism. Laura Diamond is exactly the sort of person you'd love to have as a best friend, making The Mysteries of Laura astute, upbeat and entirely irresistible.  This is one of the few new shows to be renewed by NBC, so we can look forward to another season in the fall. – BETHANY
Check out IMDB.com for more information about The Mysteries of Laura
What a nice publicity shot.
Laura's partner, Detective Billy Soto (Laz Alonso) and Detective Meredith Bose (Janina Gavankar).
        Uh oh, she's got a toy gun and she's not afraid to use it.  Don't worry, this isn't her service weapon …
Laura and Max Jenkins (Max Carnegie), the precinct's unpaid ersatz intern.
Now this is how you look awesome while working undercover
Admit it, you've sung along with a great song in your car like this at least once.
    Laura's ex husband Jake (Josh Lucas) who is now inconveniently her boss.
  The proper way to clean your little rascals when they get unspeakably dirty.
"I solved the mystery of looking great!"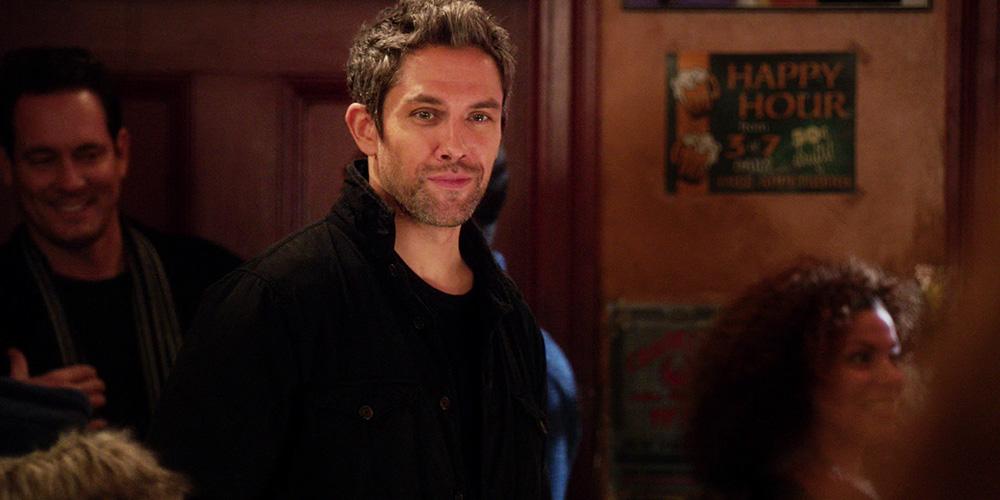 Food Truck Tony (Neal Bledsoe).
Photos courtesy of Warner Bros. Television, Berlanti Productions, Kapital Entertainment, New Media Vision, Jeff Rake Productions and NBC