Darker and grittier than its parent show The Vampire Diaries, this spin-off is geared more towards an adult audience. The stakes (very bad pun, I know) are higher, the issues are deeper and the plot is a whole lot more complicated. While it would be beneficial to have watched TVD, it is not strictly necessary in order to enjoy this show. Although I would recommend looking up the Wikipedia page to familiarize yourself with the basics if you're absolutely determined not to watch The Vampires Diaries.
Set in steamy New Orleans, the show follows the misadventures of the original vampires, a massively dysfunctional family. Elijah, the oldest brother, is a true gentleman, always erudite and smooth while trying to see the best in others. Rebekah, the lone sister, is pretty, spoiled and somewhat self-centered, but actually not a bad sort at all. Klaus, on the other hand, is the devil himself. Diabolically clever, he has no ethics other than loyalty to the family and is quite ruthless in his dealings with others. New Orleans has always been steeped in the supernatural, so it's no surprise to the audience to have witches, werewolves, vampires, etc. all stewing in one boiling melting pot of distrust. The writing for this show is magnificent, with finely drawn characters and absolutely marvelous dialogue. Everything is totally character-driven, a stellar trait inherited from TVD, and the plot evolves organically. Of course, it wouldn't be a CW show if there weren't plenty of beautiful people and a goodly dollop of romance and intrigue. Endlessly cool, chic and entertaining, the show has a huge pool of acting talent (it reunites Aussie actresses Phoebe Tonkin and Claire Holt of H2O: Just Add Water in which they were mermaids) and massive congrats to a truly amazing wardrobe department. Season 2 is just as compelling, possibly even better than the first and the show has been renewed for a third season. – BETHANY
The Wikipedia page with practical nuggets of crucial information, in case you choose not to watch The Vampire Diaries, and thus have huge gaps in your knowledge of the lore in this particular series:  The Vampire Diaries Wikipedia
For information on all the actors, actresses and anything else you could conceivably want to know about The Originals, visit the Internet Movie Database
From left to right: Elijah, Hayley, Marcel, Klaus and Rebekah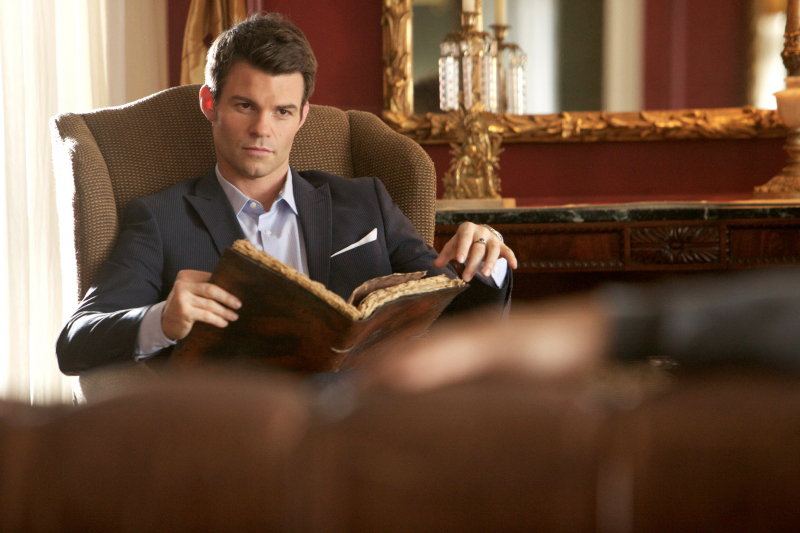 Elijah (Daniel Gillies) is often the voice of reason.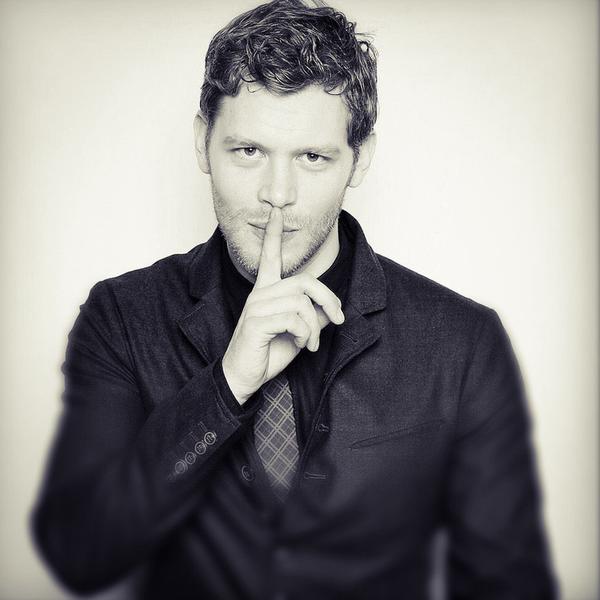 Shhhhhhh.  Don't tell Elijah I'm an irredeemable psychopath.  – Klaus (Joseph Morgan)
Davina Clare, known locally as The Harvest Girl in the Attic (Danielle Campbell).
Marcel Gerard (Charles Michael Davis) dances with Camille O'Connell (Leah Pipes), whose costume choice couldn't be more rife with symbolism.
Hayley Marshall, played by Phoebe Tonkin whom Klaus calls "Little Wolf", much to her annoyance.
                               Viking parents of the Mikaelson brood, Mikael (Sebastian Roché) and Esther (Alice Evans)
The Mikaelsons in a variety of flashbacks:
For shame Rebekah, you know bloodstains are nigh unto impossible to get out of wigs!
             Renaissance Rebekah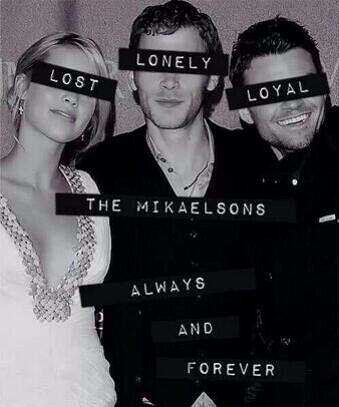 Photos courtesy of My So-Called Company, Alloy Entertainment, CBS Television Studios, Warner Bros. Television and The CW (unless otherwise credited in clickable form)