No, this is not a show about the rarefied heights of the aristocracy, it's a family drama/police procedural starring the great Tom Selleck as New York's police commissioner. His characteristic tight-lipped gravitas is in full bloom and I swear his epic mustache should get its own credit. Frank Reagan is a second generation PC, with his father having held the position in his day (delightfully played as a tough old coot by Len Cariou), and all the Frank's progeny are also cops (Donnie Wahlberg impresses as Danny Reagan, a somewhat hotheaded detective) except lone girl Erin (Bridget Moynahan), who works in the District Attorney's office.
While this is a serious show, the tone is quietly optimistic. The writers do a great job handling the hot potato issue of race, and actually address all sorts of thorny issues (such as police brutality) with grace and shrewd precision. Characters face difficult moral and ethical dilemmas and as a cop show, necessarily deals with humanity's dark side, but it manages to do so without feeling preachy or pretentious. It's more matter-of-fact and pragmatic while never losing sight of right and wrong. The Reagan clan all gather round the table for Sunday dinner, which would be a little bit Norman Rockwell except they use the time to debate and discuss current cases, often forcing the adults to explain difficult concepts to Danny Reagan's two precocious little boys.
The writing for the show beautifully executes both the heart-rending and the heartwarming, a tall order to be sure, but is never gratuitous in either case. This show celebrates the Boys in Blue and does not indulge in the current distressing fad of hating on the police. It explores all sorts of territory and boldly goes where other shows fear to tread. I absolutely love all the family interactions and personal lives juxtaposed against the seedy underbelly of New York. It's easy to see why Blue Bloods is so popular and I highly recommend it for the connoisseur of great television.  I've also learned CBS has renewed this for a sixth season and I'm extremely happy about that.  – BETHANY
To look up just about anything about this show, visit the Internet Movie Database
Sunday dinner for the Reagan family
Two generations of Police Commissioners of New York
   Det. Jackie Curatola (Jennifer Esposito) and partner Det. Danny Reagan (Donnie Wahlberg).
                  Rookie cop Jamie Reagan (Will Estes)
       ADA Erin Reagan-Boyle (Bridget Moynahan) and daughter Nicky (Sami Gayle).
Danny and his wife Linda (Amy Carlson).
NYPD Deputy Commissioner of Public Relations Garrett Moore (Gregory Jbara) and Frank Reagan's assistant Detective Abigail Baker (Abigail Hawk).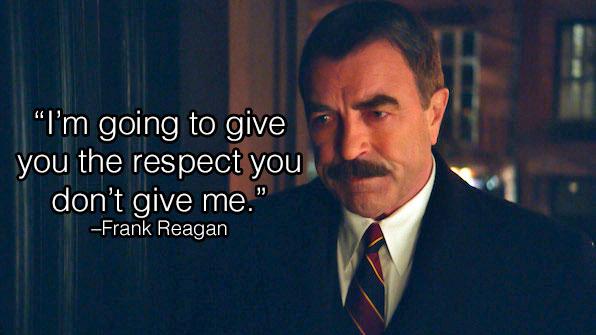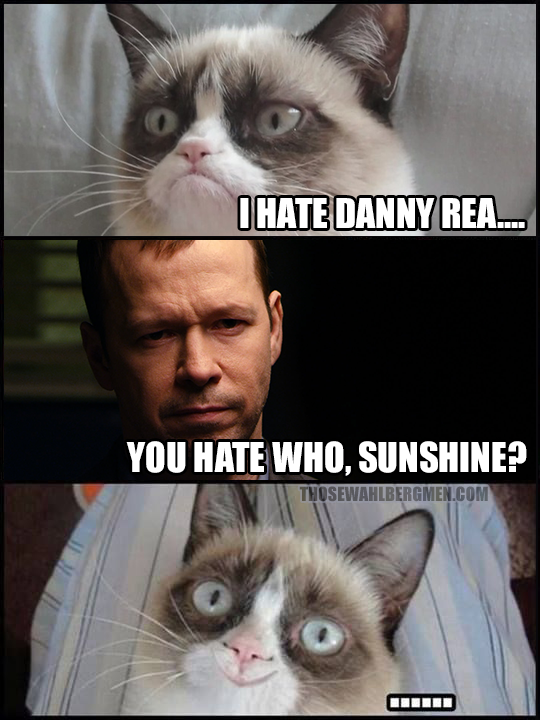 Photos courtesy of Panda Productions, Paw In Your Face Productions, CBS Productions, CBS Television Studios and CBS (unless otherwise credited in clickable form)