If you thought Gotham was a mess even with Batman's crime fighting presence, this show explores the idea that before the Dark Knight's appearance, the troubled city was even worse. Corruption, conspiracy and level upon level of rot going to the highest echelons of government, "ethical" is not in Gotham's vocabulary. With the ambiance appropriately sinister, dark and gritty, the time period is ambiguous – it could be the 1920s or yesterday. While the story seemingly settles around idealistic Jim Gordon trying to track down who really killed Thomas and Martha Wayne right in front of their son, Bruce, it's also about the origins of the villains. Some are obvious while others evince only the slightest hint of things to come. Penguin is a real standout as you actually tend to root for him. Articulate with a devious mind and thirst for recognition and influence, he's a real person not a comic strip denizen. Jada Pinkett Smith is downright chilling as Fish Mooney, a ruthlessly ambitious nightclub owner waiting in the wings for her chance at real power. She speaks in measured enunciated tones, rarely raising her voice, but still manages to be exceedingly scary and unnerving. Casting Donal Logue as Harvey Bullock was a genius move as he captures the character perfectly. He's already world weary at this point, a washed out detective who's seen far too much to have any degree of idealism or even optimism left. Another great move was casting Sean Pertwee, son of Jon Pertwee (Classic Doctor Who) as Alfred Pennyworth. He nails the refined butler with the soul of a brawler and quietly underscores his odd relationship with "Master Bruce" – he's a figure of authority for the young boy but also an employee of what's left of the Wayne family, namely Bruce. Gotham is already full of complicated mental chess matches, metaphorical poker games and all sorts of psychological manipulation -it didn't really need the bisexual subplot in order to be edgy and its inclusion not only slows down the story, but feels gratuitous. The first season is a solid four stars, although I have a feeling this will grow into a show worthy of all five. – BETHANY
For more on this dark Batman spin-off (minus the Batman), visit: http://www.imdb.com/title/tt3749900/?ref_=nv_sr_1
                                                        Alfred Pennyworth (Sean Pertwee)
Det. James Gordon (Ben Mackenzie) and partner Det. Harvey Bullock (in the hat), played by Donald Logue.
Edward Nygma (Cory Michael Smith), an eager to please but socially awkward forensic scientist working for Gotham PD.
Young Selina "Cat" Kyle (Camren Bicondova), a savvy Gotham street rat.
Always well-dressed and ingratiating Oswald Cobblepott (Robin Lord Taylor), better known by his nickname "Penguin".
Can't have Gotham without Arkham Asylym.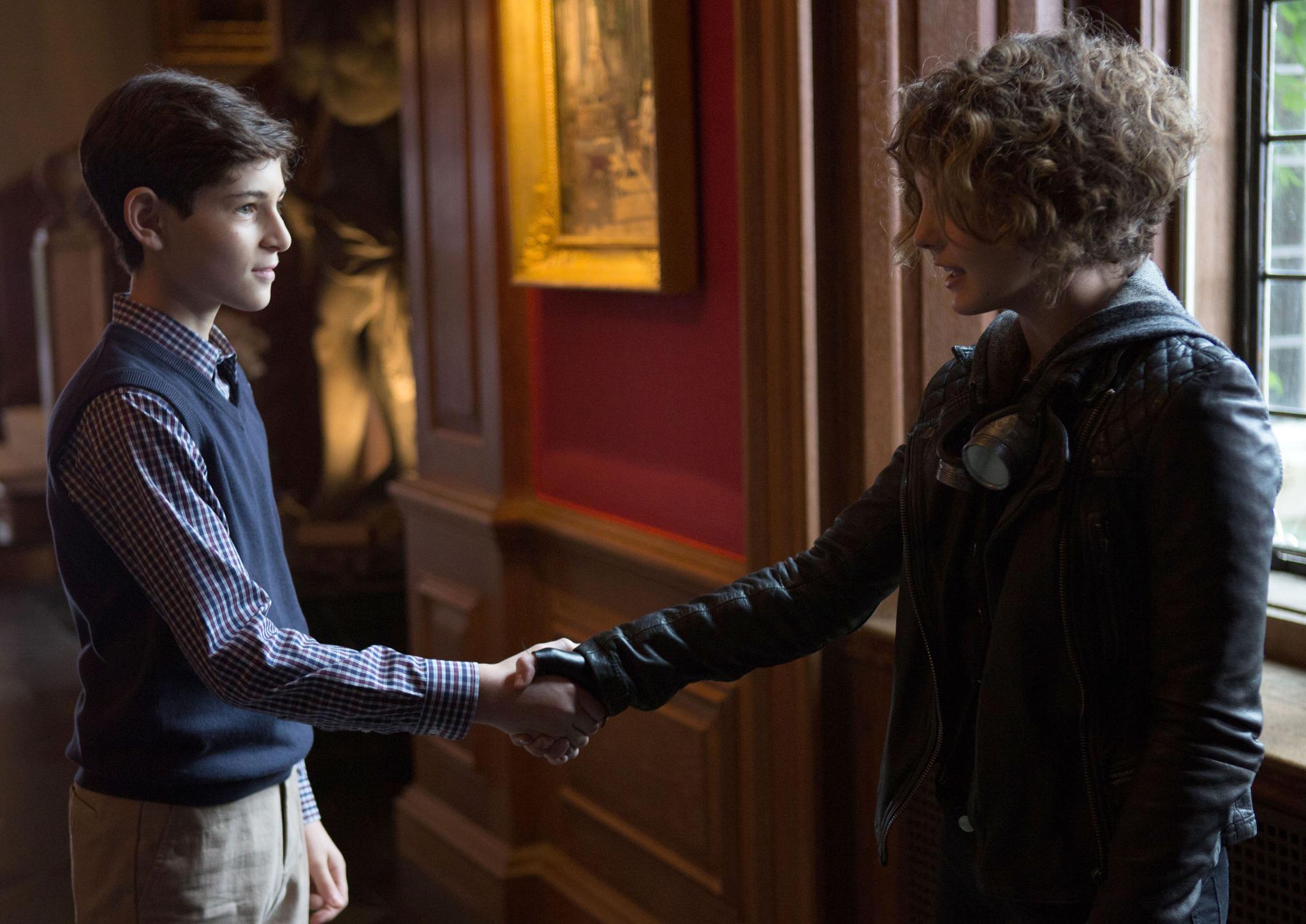 Young Bruce Wayne (David Mazouz) meeting Cat Kyle.
Fish Mooney (Jada Pinkett Smith), an ostensible lieutenant of Don Falcone and nightclub owner.
A couple shots of an appropriately dark Gotham.
Photos courtesy of Primrose Hill Productions, DC Comics, Warner Bros. Television and Fox