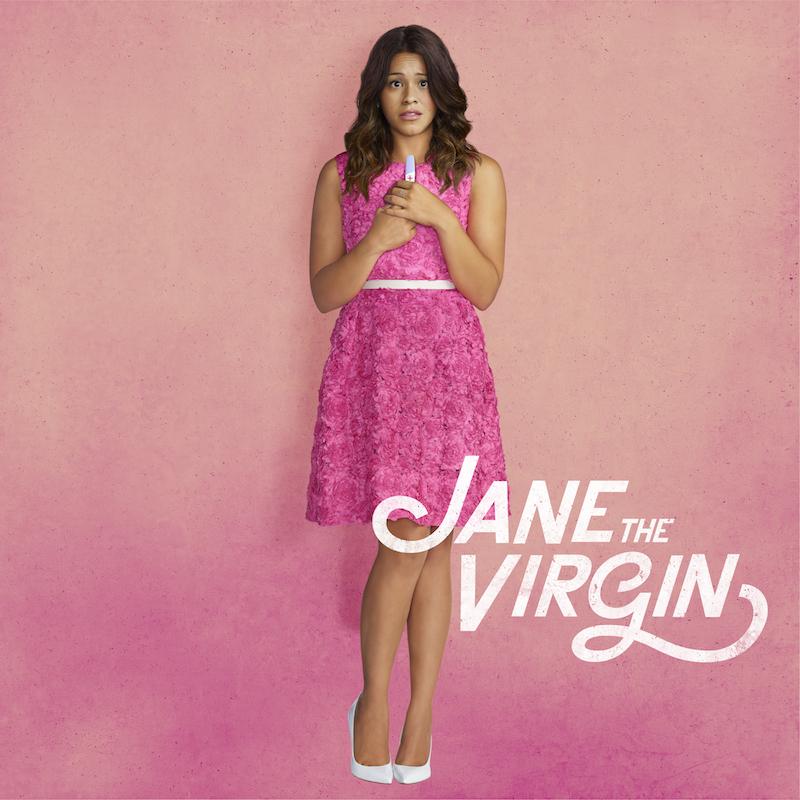 Following in the hugely successful footsteps of Ugly Betty and Devious Maids, this latest adaptation of the telenovela-inspired dramedy for American audiences is unbelievably entertaining. Meet Jane, a religious young woman determined to remain a virgin until she marries, but in a bizarre twist, she is accidentally inseminated at the doctor's office. If you're expecting a serious exploration of, well, anything, you'll be bitterly disappointed because the unabashedly ludicrous premise is whipped into a frothy confection of ridiculously over-the-top people living a plot that is, er, inconceivable to say the least. There's a snarkily omniscient narrator, exaggerated characters that are more send-ups than anything else, and lots of incongruous confluences that can only happen in TV-land. That being said, I absolutely fell in love with all the shrewd but deliciously funny hilarity and like any self-respecting telenovela, this is dangerously addictive. Hidden under the silly veneer, I found some unexpected depth but like a choose-your-own-adventure book, the viewer has control over how much they wish to read into the story. I particularly like Jane's complicated relationship with her mother and the seamless way English and Spanish are casually interchangeable in the dialogue, although the latter makes me feel somewhat inadequate as I have to rely on the subtitles to know what's being said. The plot is so complicated that unless you start from the very first episode, you'll never quite understand what's going on, so don't think you can drop in on this show mid-season. Oddly enough, this reminds me a little bit of Ally McBeal, in that it brings characters' thoughts and emotions to life visually, along with the snarky narrator's comments about the situations which adds an extra layer of interest to what is already a vastly entertaining show. I'll admit to being totally hooked and while this may not be much of an intellectual challenge, I'm enjoying every single delightfully fluffy bit of it.  The CW has wisely renewed Jane the Virgin for a second season so we can find out what wildly unlikely thing will happen next.- BETHANY
For more on this telenovela cheese fest (in the best possible sense!), visit: http://www.imdb.com/title/tt3566726/?ref_=nv_sr_1
Jane ( Gina Rodriguez) learning she's pregnant along with her mother, Xiomara (Andrea Nevedo).  Those are some very "un-mom" shorts!
Left to right:  Rafael Solano, owner of the hotel Marbella and Jane's un-intentional baby daddy (Justin Baldoni); Alba, Jane's grandmother (Ivonne Coll); Jane; Xiomara, Jane's mother; and Jane's fiancé, Detective Michael Cordero, Jr. (Brett Dier).
Jane's job at the hotel Marbella is, er, interesting.
Muy caliente!
An extremely awkward trio.  On the left is Luisa Alver née Solano (Yara Martinez), the doctor who accidentally inseminated Jane with her brother Rafael's sperm.  Center is Emilio Solano, Luisa and Rafael's father.  On the right, is Rose Solano (Bridget Regan), Emilio's wife.  Luisa is having an affair with her stepmother Rose.
Petra Solano (Yael Grobglas), Rafael's wife and professional man-eater.
                                   Rogelio de la Vega (Jaime Camil), a narcissistic but well meaning telenovela star and also Jane's biological father.
Photos courtesy of Poppy Productions, RCTV International, Electus, CBS Television Studios, Warner Bros. Television and the CW