Disney knocks it out of the park with this richly entertaining animated feature that brings all the magic of the arcade to life. I never really got into video games as a kid, preferring to read a good book instead, but that didn't stop me from hugely enjoying this movie and promptly purchasing the DVD. The story is creative, imaginative and exciting while also being a rather astute look at human nature. True, these are all video game characters but they've been imbued with such heart and realism that you'll never look at an arcade the same way ever again. Filled with so many hysterically funny puns, visual gags and snappy dialogue, I found this movie to be absolutely enchanting and one of my favorites to re-watch whenever I feel like it. There's an incredible attention to detail, such as pixelating the splatter pattern of a ruined cake as well as the Steamboat Willy Disney logo at the beginning of the feature. Ralph (John C. Reilly) is a beautifully drawn sympathetic character and his feelings resonate with the audience as all of us have felt shut out and unappreciated at some point in our lives.  Stellar vocal performances from the entire cast but Alan Tudyk and Jane Lynch were truly spectacular. Enlightening without being preachy, the film subtly underscores the lesson that how you treat others says a lot about who you are as a person, which is equally applicable to children and adults alike. Full of high stakes, real drama and complicated relationships while still being uproariously funny and entertaining, I absolutely adore this movie and would love to see a sequel. – BETHANY
To see all the fine people involved in this film, visit: http://www.imdb.com/title/tt1772341/?ref_=nv_sr_1
Ralph might be the bad guy in his game, but don't judge him by his character's role.
Left out again.
Game Central at the arcade, which enables characters to move between games.
Alan Tudyk as King Candy
Jane Lynch as Calhoun
Welcome to Sugar Rush, every dentist's nightmare
    Vanellope (Sarah Silverman), Sugar Rush's determined and mouthy outcast "glitch".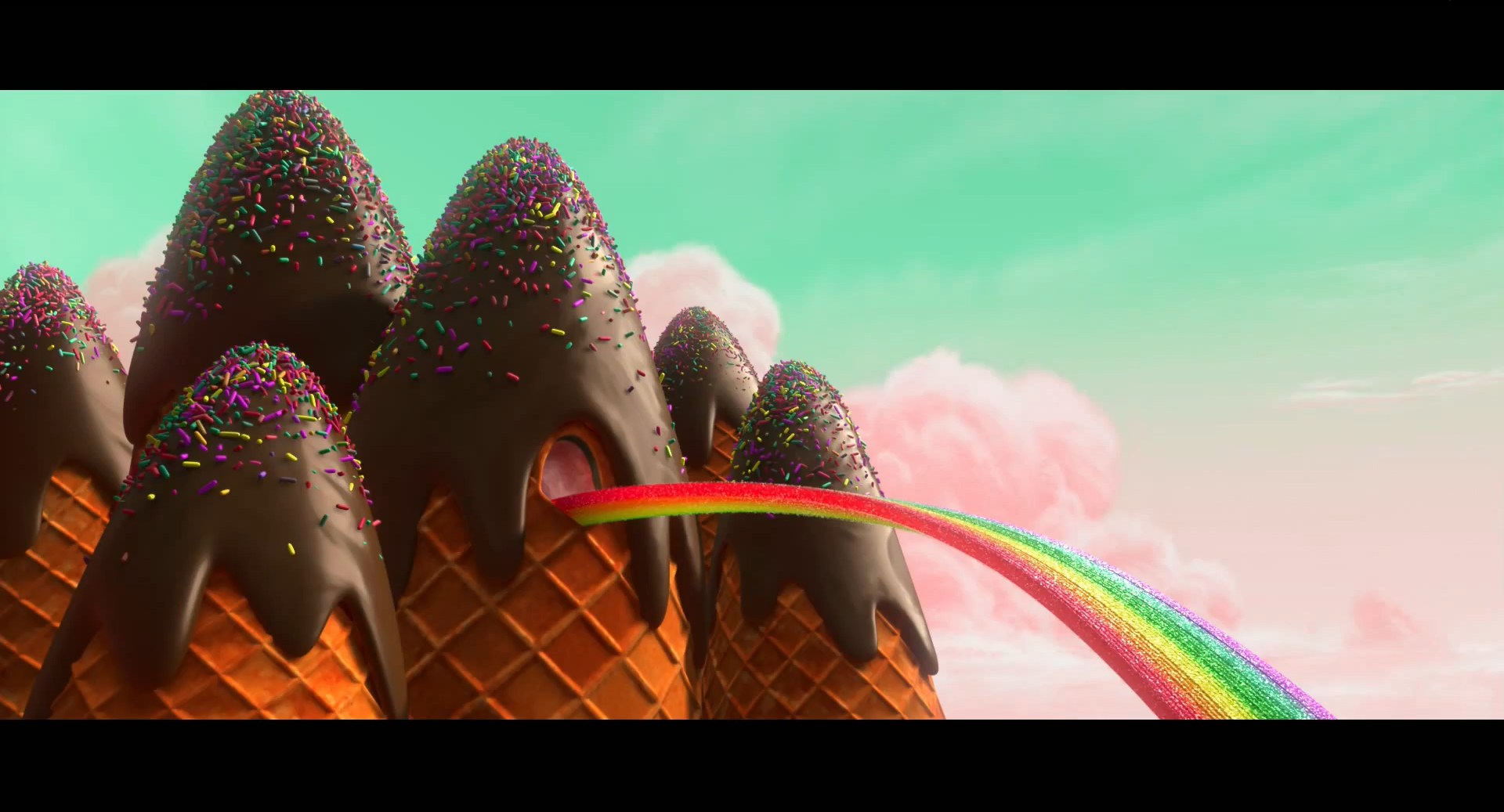 The entrance (and exit) to Sugar Rush
Photos courtesy of Walt Disney Pictures and Walt Disney Animation Studios