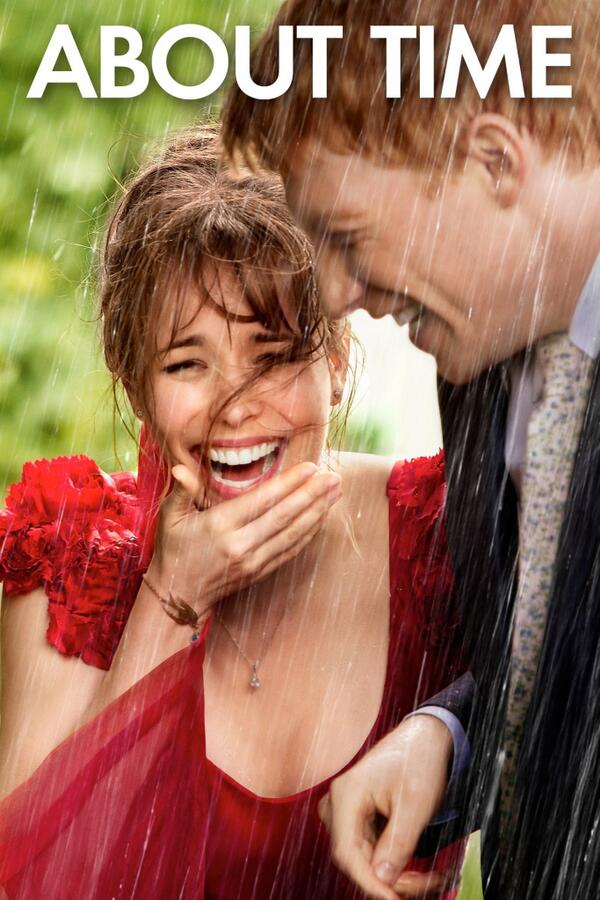 A perfectly gorgeous movie from the genius who brought us Notting Hill and Love Actually. The premise is interesting and sets up the film to be more than just a romantic comedy, but rather a not-for-children story that taps into something deep, something that defines what it is to be human. The romance is wonderful (my favorite bit was an entire scene played in total darkness), but part of the reason the movie is a bit longer than average is that it's also telling a family story. You get to spend time with a happy and stable loving family and their beautiful home in Cornwall, although I have to say Lindsay Duncan (a truly phenomenal actress) was wasted as the mother, whom we never really got to know as much as I would have liked. But the relationship between father and son was terrific, as well as the free spirit daughter, Kit Kat. I particularly liked Tom Hollander's performance as Harry, a dry, acerbic playwright who is blunt to a fault.
The film poses a great what-if question: what if you could get a do-over for any moment in your life? The script brilliantly answers this while also delineating the limitations of such a gift. Use a little discretion with this, because it is a British movie and that means there is a lot of casual profanity scattered throughout.  It is rated R for a very good reason, so watch it after the kids go to bed.  Also, be sure to have some tissues handy because this is also a tearjerker.  A moving, funny and poignant slice-of-life movie that celebrates the little moments and dares you to live each day to the fullest. It will make you laugh, cry and desperately want to hug the people you love most, but most of all, it will let your soul take flight and you won't ever want to come back to earth again. – BETHANY
For more on About Time, visit The Internet Movie Database
                                            Well son, the thing is the men in our family can time travel.  Happy Birthday!  Domhnall Gleeson and Bill Nighy.
This wardrobe definitely doesn't lead to Narnia.
Tom Hollander as playwright Harry.  "It was the Titanic of play openings but with no survivors. No women, no children, not even Kate Winslet, all dead."
"I always knew we were a fairly odd family."
Lydia Wilson as Kit Kat.
The beautiful house in Cornwall.
Rachel McAdams as Mary, the quirky other half of a great love story.
Lindsay Duncan as Mum.
 The impossibly beautiful Margot Robbie as Charlotte.
"Life's a mixed bag, no matter who you are."
Photos courtesy of Translux, Working Title Films, Relativity Media and Universal Pictures